Right from beating terrible accidents to fatal illness, cricketers had death knocking on their doors, but managed to beat it in style! Just have a look at these cricketers who had confront death experience.
check out many of the legend cricketer face death experience in their journey of life, yuvraj singh, Michel clerk, Murlidharan, Methew headen , Shakib Al Hasan, sachin tendulkar and many more…. among those cricketer face death experience which is very terrific… see it now
1.Shakib Al Hasan (Bangladeshi Cricketer) – Accident
On Friday, Bangladesh cricketer Shakib Al Hasan and his wife Umme Ahmed Shishir narrowly escaped an accident after the helicopter that was carrying the two crashed immediately after dropping them in Cox's Bazar. Cricketer and his wife is fine but in this tragedy one person was killed and four got injured.
2. Yuvraj Singh (Indian Crieketer) – Lung Cancer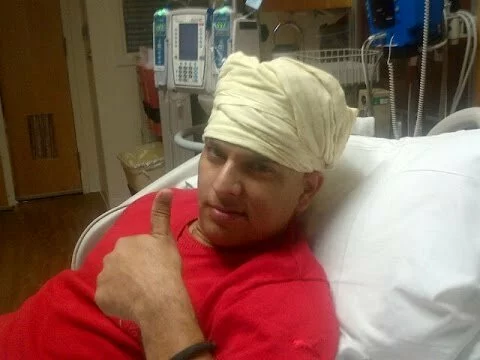 Yuvraj Singh was diagnosed with lung cancer in the year 2012. The tumour that had grown between his lungs spread soon after. Having undergone a grievous chemotherapy session at US, the cricketer battled cancer and emerged as the same old strong batsman he once was!
3. Sachin Tendulkar (Indian Crieketer) – Accident
Batting legend Sachin Tendulkar also faced almost death like experience while railway track crossing. Sachin said "Right from the age of 11, I travelled by trains in Mumbai. When I travelled, I had a kit-bag. I have also experienced jostling, being pushed in and out of trains…these experiences will stay with me."
"While crossing the tracks, halfway, we realised that trains were coming fast on all the tracks. We ended up crouching on our knees in between the tracks with our kits. That was a scary experience and then onwards we never crossed train tracks" he said.
4. Wasim Akram (Pakistani Cricketer) – Gun Fire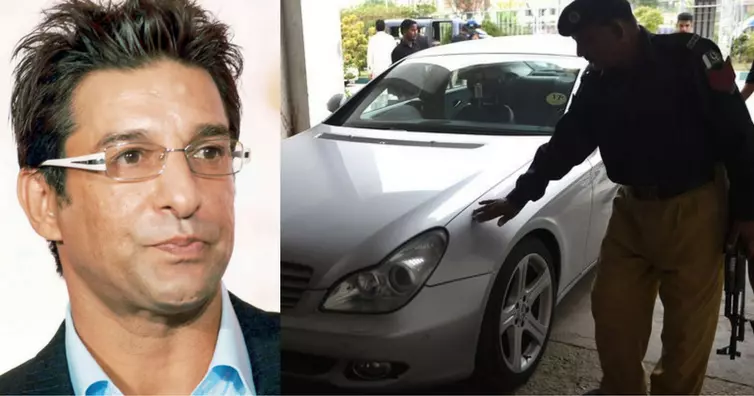 Former Pakistan Cricket captain and legendary player Wasim Akram had a near death experience in a road rage incident in Karachi. The ex-cricketer however is unhurt after an unidentified person opened fire at him, but the bullet went on to hit Akram's Mercedes Benz. The incident happened when Wasim Akram was on his way to National Stadium and was supposed to conduct a training camp for young fast bowlers.
5. Jesse Ryder (New Zealand Cricketer) – Coma
Jesse Ryder, the New Zealand batsman, is in an induced coma in hospital after brutally beaten in a bar fight in the year 2013. Having suffered a fractured skull in the incident, the cricketer fell into a coma for over 56 hours. His family also had given up hope of living but he responding to medication soon after, Jesse emerged out of coma.
6. Muttiah Muralitharan (Sri Lankan Cricketer) –  Tsunami
A former Sri Lankan cricketer Muttiah Muralitharan had a narrow death experience with the tsunamis which wrecked havoc in south Asia and claimed over 21,000 lives. At the time when this accident happened Muttiah Muralitharan was alongside his wife and brother attending a charity event. Such immense was its effect that the entire cricket stadium was wiped out but Muttiah's family thus was unharmed from the fatality of the waves.
7. Michael Clarke (Australian Cricketer) – Skin Cancer
Former Australian cricketer, Michael Clarke was diagnosed with skin cancer in the year 2006.  Having undergone a grievous treatment and several surgeries, Michael emerged cancer free. The cricketer was often spotted with a hat thereafter.
8. Matthew Hayden (Australian cricketer) – Testicular Cancer
Former Australian cricketer, Matthew Hayden survived testicular cancer. He was grievously injured in his testicles with a football at the age of 16.  Resultant, he was diagnosed with Testicular Cancer. By the time he made his cricketing debut in the year 2011, Hayden had successfully beaten the fatal disease.
9. Andrew Flintoff ( England) – Drowning
A former England fast bowler, batsman Andrew Flintoff escaped death in the year 2007 when his adventurous spirit resulted in tragedy.  A day prior England's match against the West Indies, Flintoff was heavily drunk and aboard a boat along with his teammates. Induced by alcohol, he jumped into the Caribbean Sea and survived from a fatal drown.
10. Dinesh Chandimal (Sri Lankan cricketer) – Tsunami
Sri Lankan cricketer, Dinesh Chandimal escaped the horrendous Tsunami that occurred in the year 2004. Dinesh's residence was entirely destroyed in the incident, but his entire family emerged unharmed. Recalling his Tsunami pain Dinesh said "My family and I lost everything that day, including my cricket bag. We were lucky that no one in my family lost their lives. Others had it much worse. It was very difficult, but we were able to rebuild our lives without that kind of grief, and I am grateful for that."