Ms Dhoni Movie Review : This is the story of the underdog
MS Dhoni The Untold Story movie review: Sushant Singh Rajput plays a brilliant knock as MS Dhoni even as director Neeraj Pandey gives us a candid look at the small-town boy who became a cricketing legend.
Ms Dhoni Movie Review! Story cast: Sushant Singh Rajput, Anupam Kher, Disha Patani, Kiara Advani, Bhumika Chawla
MS Dhoni The Untold Story director: Neeraj Pandey
MS Dhoni's story we have known all along. It is hard to be an Indian and not know how the boy from a small-town made his way to the very top of the cricketing pyramid by sheer grit and determination. We know him as captain cool and one of the most successful captains in India's cricketing history.
Thanks to director Neeraj Pandey and actor Sushant Singh Rajput, we are now being treated to MS Dhoni and his untold story. This is his perspective on cricket, his life, the women in his life, his family and the controversies he faced. But mostly, Dhoni The Untold Story gives us a perspective about Dhoni's life before he landed in the Indian squad.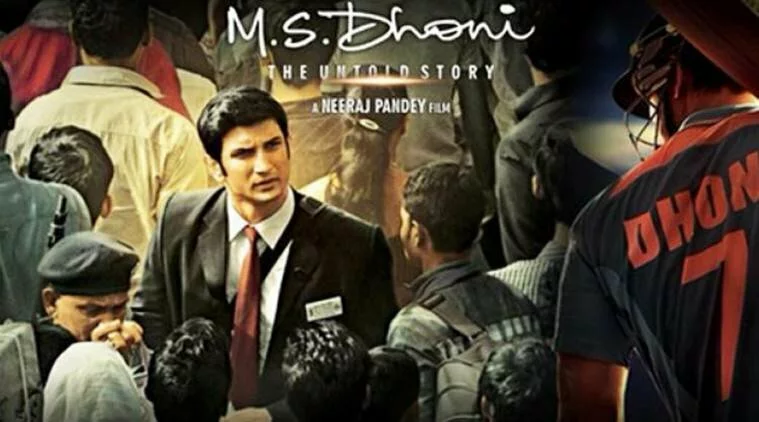 A conservative father (Anupam Kher) wants Dhoni to settle for what is easily achievable, he wants to soar. His friends are in awe of his talent and take pride in his reflected glory. A sister (Bhumika Chawla) who understands where her brother wants to be. And then there is Dhoni himself, played by Sushant Singh Rajput in the film. The actor has been at pains to explain the lengths to which he went to understand Dhoni and the hard work pays off. Their resemblance works in film's favor too.
The second half zooms off to show Dhoni and his cricketing career but a lot of focus is on his love life. Both Disha Patani and Kiara Advani are good but what we want is more cricket, and — ahem — more controversies. But all in all, this one is a good knock.
With lot of expectations attached, will the film be able to fulfill them? Will Sushant achieve a milestone in his career with this biopic? Will the makers really present an Untold Story of a widely popular celebrity player?