"M.S. Dhoni: The Untold Story" is an upcoming Bollywood biographical film directed by Neeraj Pandey, based on the life of 'Captain Cool' MS Dhoni.
The film which is due to release on September 30, will reveal some unknown facts about cricketer's personal and professional life. In the biopic his journey from a common man to a star cricketer will be shown. He did not want the film to be shown in the images of the exaggerated. Despite gaining stardom Dhoni prefers to live a simple life. Specially in his hometown Ranchi he can be seen as a common person.
See some pictures how MS Dhoni live simple life in his hometown Ranchi…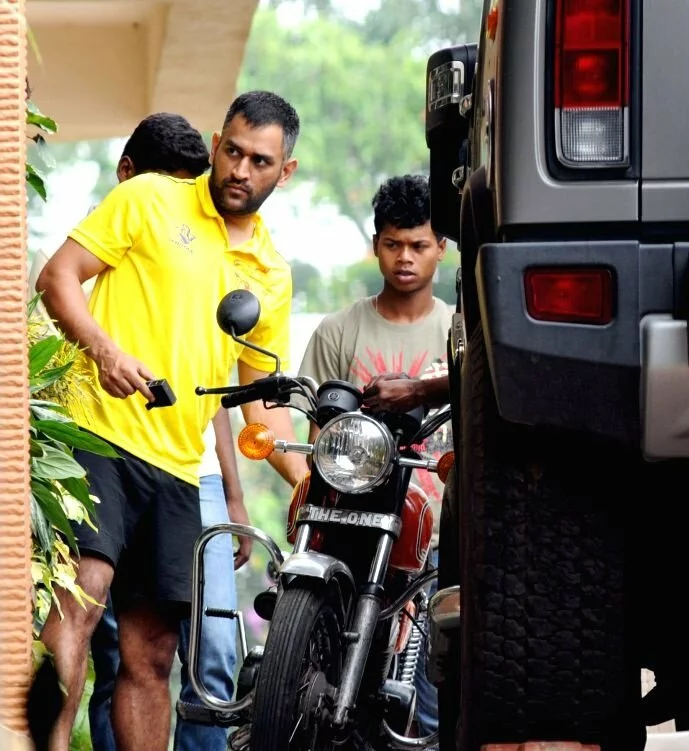 'Captain Cool' MS Dhoni alongwith his bike spotted out side his residence in Ranchi.
Dhoni visited temple without footwear.